Has your life been taken over by 'La La Land'?
If you aren't totally swept away by the fashion, the music, the love and Ryan Gosling then do you even have a soul? Okay, harsh... but it's undeniable that everything about the movie is freaking magical and we want it to be infinitely part of our lives here on out.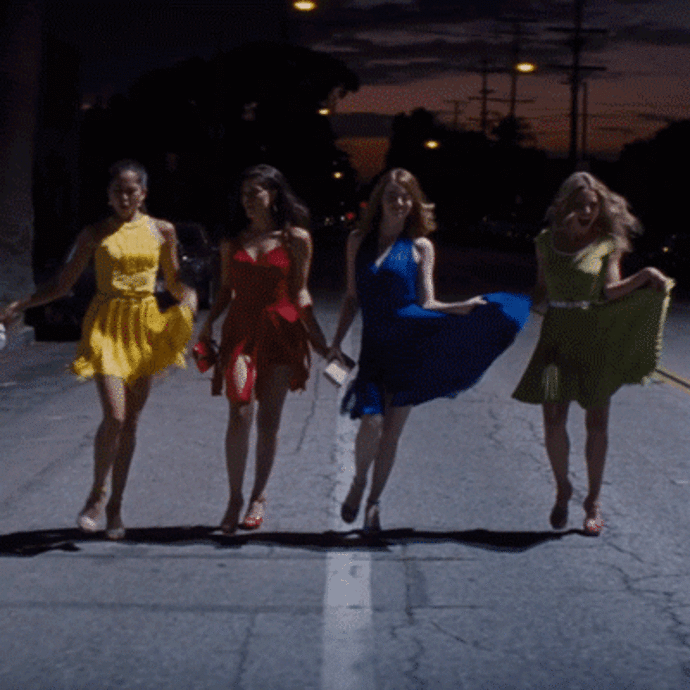 Lucy Hale is totally on board with that idea too, because she's just gotten herself a 'La La Land' inspired manicure that we needed like, yesterday.
"City of Stars" from La La Land themed nails ⭐️🌟✨ thanks @esnail_la" she captioned the adorable Boomerang of her nails.
Forget getting any Valentine's Day inspired mani, 'La La Land' is romantic enough to make do, and it's way cooler. We totally recommend.
The movie won 7 Golden Globe's (which broke record, btw) and is nominated for a whopping 14 Oscars too.