Just like parenting a real-life human child, adopting a puppy/kitten/anything ~newborn~ requires a lot of love and attention.
But most pet-owners will understand that working full-time and trying to take care of a new pooch is practically impossible, unless you pay extra for doggy day-care.
WELL – a Scottish beer-brewing company, aptly-named BrewDog, has recognised this struggle, and has decided to offer employees a week of paid "puppy leave" to stay at home with their new pup.
Lovers of beer and dogs?! Legends.
"It's not easy trying to juggle work and settle a new dog into your life, and many members of our crew have four-legged friends at home," said Brewdog co-founder James Watt. "So we wanted to take the stress out of the situation and let our teams take the time they need to welcome their new puppy or dog into their family."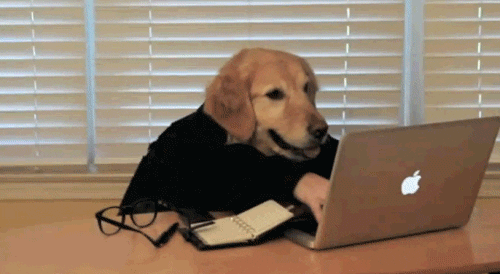 But the greatness of this story doesn't even end there! The company decided that even when the "puppy leave" period is over, the employee is allowed to take their dog into the office.
Right now, the company has about 50 regular dogs coming into the office.
Fifty!!!
K, so we've already been tempted today to move to Brisbane for their doughnut fries, and now freaking Scotland is calling out to us?!
We can't keep up with these flight costs.
James Watt continued, "We always want to raise the bar when it comes to offering our staff the best possible benefits… We also just really, really like dogs."
Same, James. Same.