Thus far, all of the drama surrounding The Grammys has been via social media (i.e. the Frank Ocean vs. Taylor Swift debacle) or from afar (i.e. Ariana Grande snubbing the ceremony), but new deets have emerged of some dramz that went down at the after-party.
Perhaps the most talked about after-party was Rihanna's post Grammys bash at 1Oak which included some of the biggest names in music like obvs Rihanna, The Weeknd, Selena Gomez and, controversially, Justin Bieber.
Yep, you can pretty much see where we're going with this!
A few weeks ago when there was still a question mark surrounding whether or not the Biebs would show, people began to speculate if the 'Sorry' singer would behave himself when he saw Abelena that night.
Justin has been quite vocal about his disdain towards his ex-lover, Selena Gomez's new relationship with The Weeknd.
Biebs has even publicly dragged the pair… twice!
So what do you think went down when the foul-mouthed singer came face-to-face with his ex and her new man?
Apparently, nothing!
"He was there for a hot second…not very long at all! He left almost immediately!" An insider spilled to HollywoodLife.com.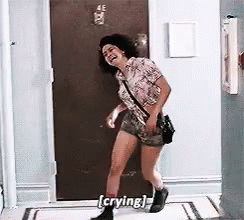 The 'Starboy' singer was reportedly getting very, very handsy with his 'Hands to Myself' singer GF (excuse the pun) and upon seeing this, JB got the hell out of there.
Aw, we low-key feel for Justin – even though he's been a total jerk about the whole thing.
We totally understand why he Zayn'd TBH, that would suuuuuuuuuck.
Poor Justin.