Khloe Kardashian gave birth to her daugther True Thompson one-month ago and Holy Moly, how time flies!!!
The third Kardashian sister took to social media to highlight her daughter's milestone on Wednesday (May 9) with a bittersweet mama post.
"I can't believe my baby will be a month old tomorrow," the 33-year-old wrote. "Why does this make me happy and sad all at the same time. Thank you Jesus for my sweet peanut 💜".
"Sweet peanut"? That's too goddamn ADORABLE!
After being flooded with love from fans--fans who are clearly missing the celeb's presence on social media since she gave birth on April 12--Koko shared her gratitude.
"I love you thank you for the sweet love to baby True," wrote Kardashian. "Night night babes."
But Khloe... WHEN ARE WE GOING TO SEE THE BABY?!
So far the new mum has been shy about sharing pictures of her sweet peanut but True's dad, Tristan Thompson revealed a few things about his daughter whilst giving an interview on the Road Trippin podcast, published earlier in the week.
According to NBA-player Thompson, the newborn is healthy and "doing good."
"Baby True is eating, sleeping and, uh, shiting," he told host Allie Clifton. "That's all they do."
"She has a full head of hair. She has green eyes," Thompson said, adding she was born 53 centimeters long. "This is the first girl Thompson, female Thompson, so it's huge."
Tristan, who is also father to 17-month-old son Prince Thompson with ex Jordan Craig, didn't address the elephant in the room, AKA the cheating scandal that rocked the last few days of Khloe's pregnancy.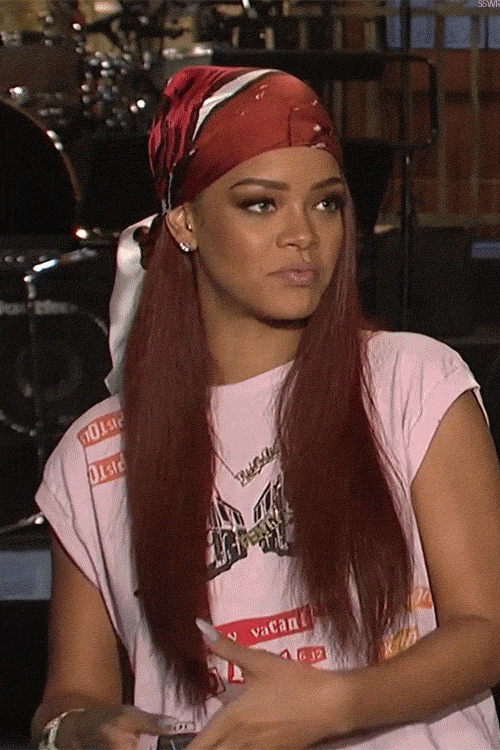 The only person who has done a good job of addressing the alleged infidelity is Kim Kardashian who went on the Ellen DeGeneres Show earlier this month to share some salty comments about the whole sitcho.
"Like, I don't even know how to describe it besides it's just so fucked up," Kim told Ellen about the scandal. Adding, "We really were rooting for Khloé, and we still are. She's so strong and she's doing the best that she can, it's just a really sad situation all over."
When asked by Ellen if Khloé and Tristan were still together, Kim admitted Tristan's relationship really wasn't Khlo's priority:
"You know, I think she's not thinking of anything," Kim said. "I think she just wants a clear head and just wants to be alone with her baby and figure that out and the family's flown out there a few times."
Yeh, this older sister is pisssssssed!
Khloe has stayed mum on her man straying thus far, but the second she speaks, we'll be ready to spill the frickin' tea.