Sarah Jessica Parker has come out to say there's "no catfight" with Kim Cattrall and from where she sits, there never has been.
The Sex and the City star did an interview with Vulture this week as her new film Blue Moon premiered at the Tribeca Film Festival. After chatting about the movie, the Vulture journalist's questions naturally turned to the very well-known tensions between SJP and her former SATC co-star and she answered like this...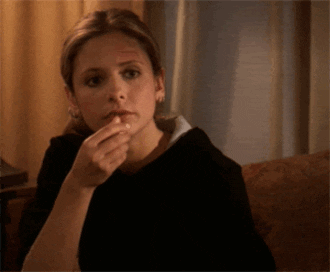 "I'd just like to remind everybody that there is no catfight," she told Vulture. "I have never uttered an unkind, unsupportive, unfriendly word, so I would love to redefine it."
The actress very, very diplomatically refuted rumours that the pair have been secretly feuding for years and said that that's simply was not the case.
"There were four women on the set and I spent equal time with all of them, so this was not a set with two women who didn't get along," she said. "I've always held Kim's work in high regard and always appreciative of her contributions."
Parker insisted, "There is no catfight. There never has been a catfight. I've never fought with someone publicly in my life, nor would I."
Kim obviously remembers things differently. To recap, she dragged Parker on social media when SJP offered her condolences about the death of her brother earlier this year. Kim responded with an Instagram that plainly stated, "I don;t need your love or support at this tragic time @sarahjessicaparker", and in the caption wrote, "you are not my friend".
For her part, the closest SJP has come to firing back was when she told PEOPLE she was "disappointed" about their frayed connection and Kim's unwillingness to do another film.
But in the Vulture interview SJP hinted that a SATC 3 could happen without Kim.
Ummmm, if you want our honest opinion...another movie without one of the main freaking characters?!