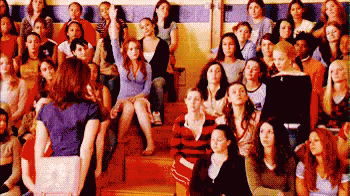 Good news boy band lovers, our lads are keen AF to get back together!
An insider has revealed to HollywoodLife.com that the singers are just itching to reform, there's just a few more things to take care of before it can happen.
"We all know they are all working on their own things right now, but Niall, Louis, Liam and Harry are definitely for it but it will be years down the line," the insider reveals, "When they have done all the stuff they want to do personally."
And TBF, the boys have been hard at work on their solo careers.
Harry Styles has been busy filming Dunkirk and is ~rumoured~ to have solo music out soon, Niall Horan won an award for 'Favourite Break Out' for his solo career, Louis is currently on the promo trail for his super successful singer 'Just Hold On', and in addition to becoming a soon-to-be father, Liam has been busy in the studio with artists like Charlie Puth and Conor Maynard.
Unsurprisingly, the source confirmed that Zayn Malik has zero interest in returning to the fold.
"The only wild card is Zayn," the insider says. "He might not return if they decide to get back together."
Wow, big shocker there.
We NEVER saw that one coming!
Speaking to the Today Show, the oldest band member, Louis confirmed the reunion rumour, saying that the band will be working on new tunes as soon as they're done with their solo stuff.
"There's time for that [a reunion]," Louis told the hosts. "Nobody knows when. I think we're enjoying a bit of time to ourselves, exploring our own solo things."
Sooner rather than later, please boys.
Sooner. Rather. Than. Later!