Yeah? Also remember how much it backfired when they found out the rock was part of Arizona's Coconino National Forest, and it was a total offence? Lol, they couldn't even try deny it since it was their NAMES engraved…
Not only were they faced with legit jail-time, they were also handed a pretty hefty (for us regular folk, anyway) $1,000 fine to pay.
Since, the two haven't really spoken about the date from hell, until now. During an interview on Sway Colloway's Sirius XM show Sway in the Morning, Vanessa explained that she is a huge nature lover, and the carving would totally be washed away within the next rainfall.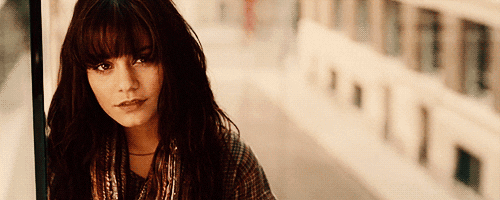 "Me and my boyfriend were on a hike and then wrote our names on a rock with another rock and then people accused me of carving into this rock, but literally I took a piece of rock and wrote on the rock," she said. "So, it's the type of thing where it's chalk, so if you rub it, it comes off."
"I knew with the first rain it would go away," she continued. "I'm such an earth person. I love Mother Nature. I love being connected in the natural environment. It was a whole situation that was really frustrating. I don't mean to disrespect anyone or the land. It's not like I took a key and carved it."
She's got a point… how the heck was she supposed to know it was a ~sacred~ rock?!
And pls, raise your hand if you've ever carved anything on a rock…
That's what we thought.
Vanessa went on to add that she donated a lot of money to the park as an apology for the inconvenience and "drama" caused.
"I donated a lot of money to the park to say 'sorry for the drama it's caused you guys,' but like literally with the first rain, it would've washed off," she said.
She didn't clarify whether or not the donation was on top of the fine, which was given to volunteer group Friends of the Forest to repair the rock… but we guarantee the two-lovebirds may be putting their money into a nice dinner date instead this V day…