Queer Eye... more like, 'tear eye', amiright?
The Fab Five are back this month (June) with a brand new season two on Netflix but before we get to see the upcoming transformations Antoni Porowski, god of all things food and wine, has opened up about the show's past makeover recipients and revealed the most reticent contestant he encountered.
Okay, by now we can safely assume you've binge watched all of season one so when we mention Neal Reddy, who we met in episode 2's Saving Sasquatch, he'll ring a bell.
Few things you might recall about Neal, pre-life changing hair cut:
-His long, frizzy mane
-His wiry beard
-His slouchy posture
-His dog/BFF named Forever (she was so frickin' cute!!!!)
But one thing we didn't know was that for Antoni, Neal was his biggest challenge. According to an interview with Digital Spy, the chef said this was the guest he "worked the hardest on trying to get through to".
"He wouldn't engage in any eye contact with us when we first met, would not look us in the eye," said Antoni. "I thought it was an act at first... But then I realised, 'Wow, this is how he functions in the world.'"
He continued: "So to see that transformation occur during the week, for his posture to change and his shoulders drop and for him to look us in the eye and be really affectionate and sweet."
"I want to remember that for every single person that we meet. They're all vulnerable, compassionate and kind and ready for a change, but with Neal, at least for me, he really affected me."
In a February interview with BuzzFeed, grooming guru Jonathan Van Ness also talked about his experience with Neal, and said that his nervousness was palpable.
"I've never washed someone's hair and given that gorgeous of a head massage and had their legs be, like, bolt outright," JVN said. "He was literally so nervous. No one was hard to work with though."
Thankfully for the guys, Neal did loosen up and let his hair get chopped, resulting in one of the more remarkable transformations of the season.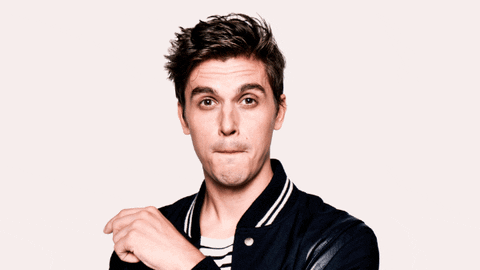 See, it's 'cause these guys care so much that this show gets so emosh!
Culture expert, Karamo touched on this when he explained why the Five are so effective in helping people look and feel their best; they work from the inside out.
"If you just change the outside without fixing the inside, then of course you're just going to go back to your bad habits," Karamo told Digtal Spy. "But when your heart is changed, your soul is changed, your mindset has changed, then you can have long-lasting change that sustains."
We're not crying, YOU'RE CRYING!'