Meet Polly, a baby rescue goat with some serious medical issues.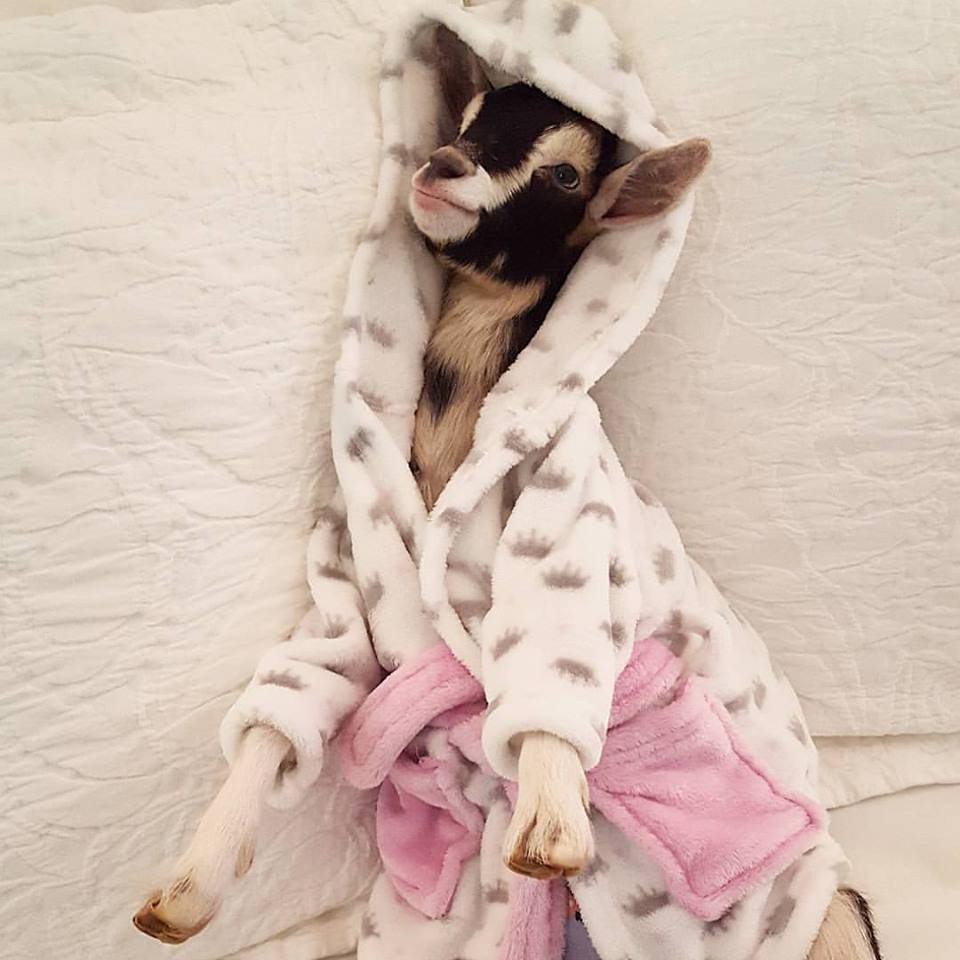 This poor little bub is blind and has neurological problems that affect her eating habits and she is severly underweight for her weight. On top of everything else, she suffers anxiety.
</3 </3
But don't crack open the tissues just yet folks, because this is a story of triumph.
Leanne Lauricella runs a goat rescue group called Goats of Anarchy in New Jersey. During Halloween this year, Lauricella was out when she saw a child's duck costume. Doing what any sane woman would do, Lauricella bought the costume and thought it would look cute AF on one of her baby goats.
But little did she know, that this duck costume would pretty much save Polly's life.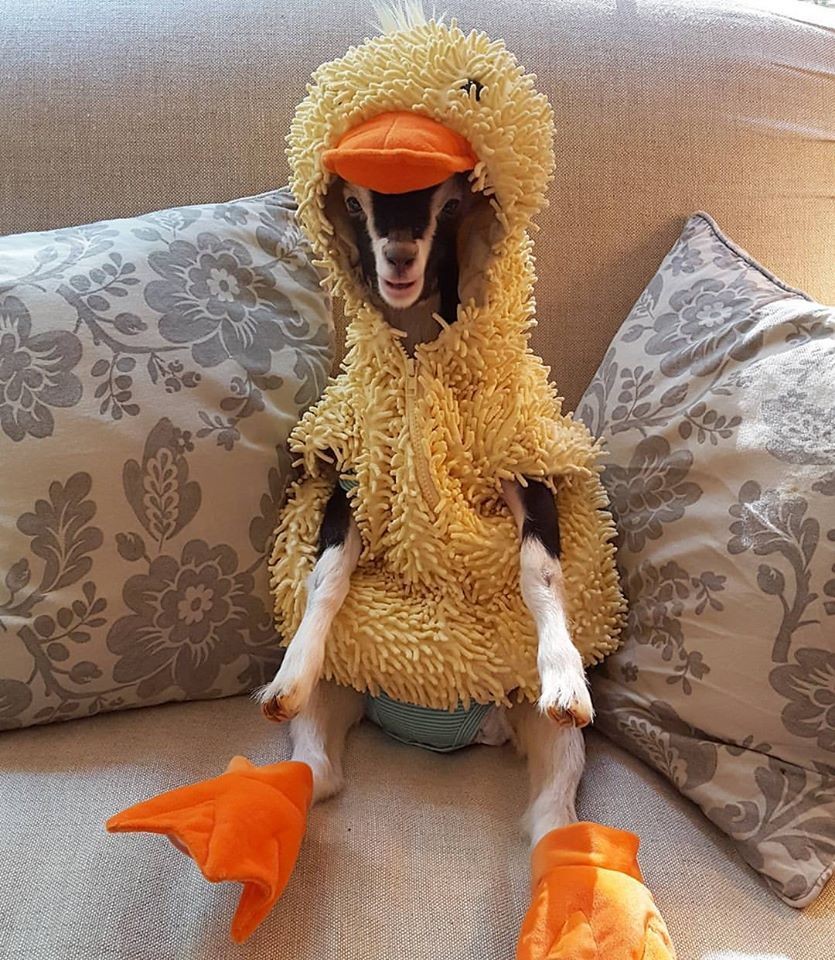 When she put the costume on Polly for a photo, all of the little goat's worries just ~vanished~. Speaking with The Dodo, Lauricella said, "As soon as I put it on her, she just instantly got calm."
"There's something about that duck costume that calms her. She goes into a little trance. She just closes her eyes and she's out."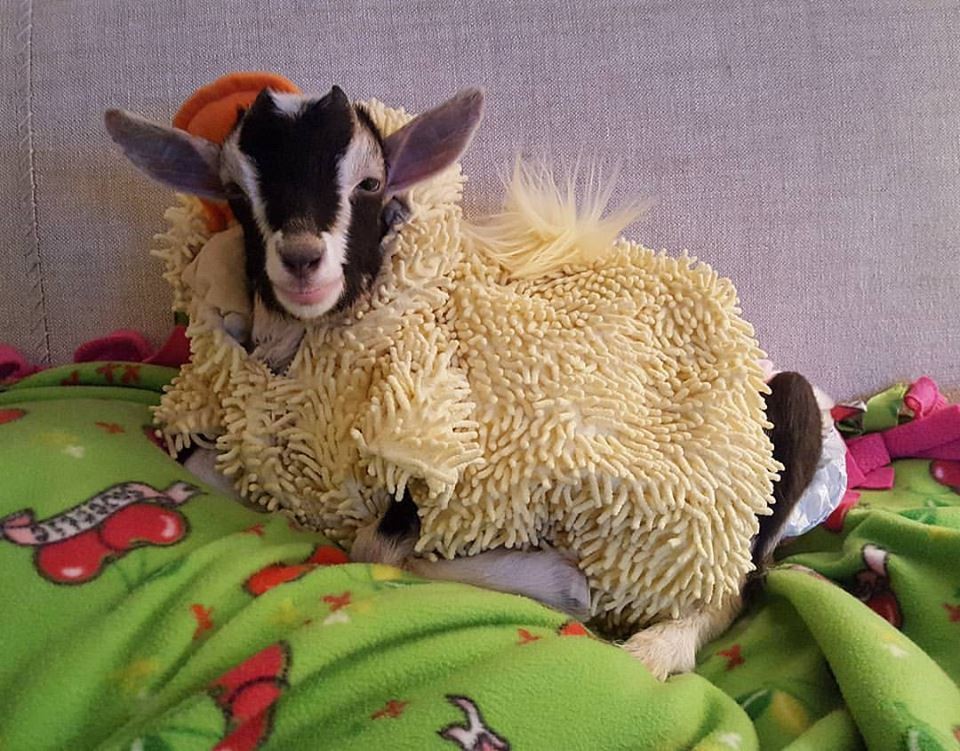 ~wipes away tears from too many feels~
The duck costume is also super handy when Lauricella has to go out and can't leave Polly by herself. One time she went shopping and put her goat bbz in the shopping trolley, next thing ya know, babes was out like a light.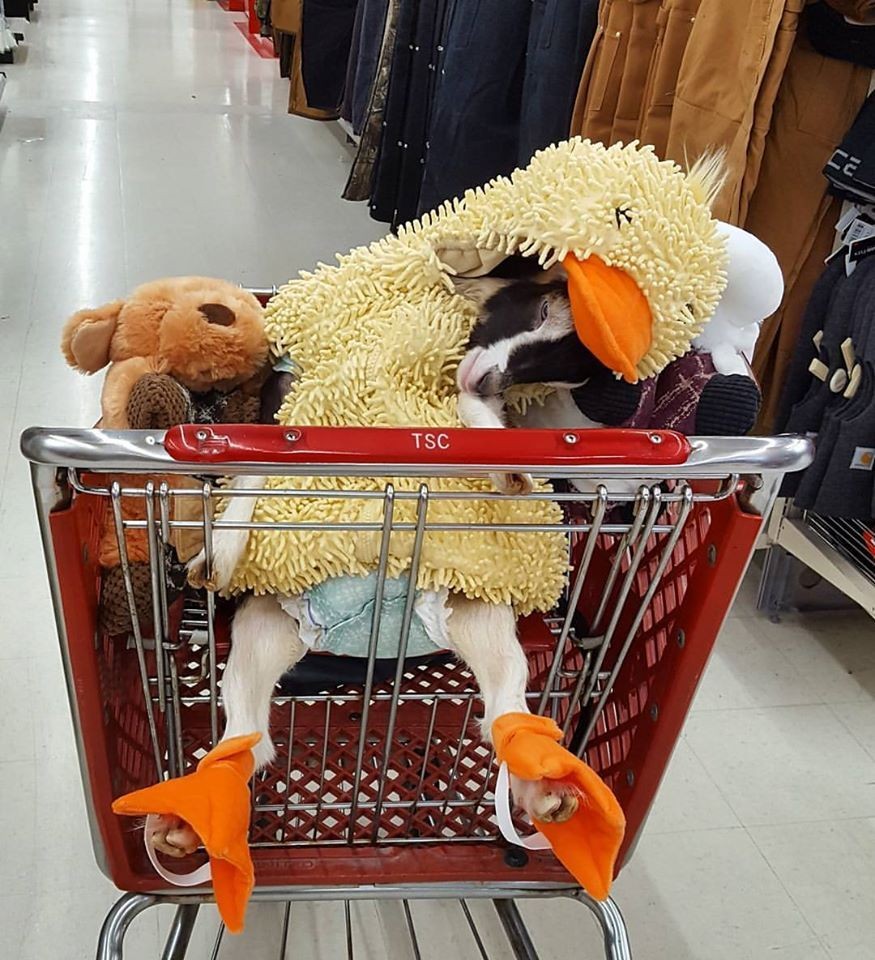 Need some more cuteness? Watch this video of the little kween walking around a shop in her little duck costume: