Now that Riverdale is five episodes in, we can start dissecting everything and come up with our own theories about WTH is going on.
A few fans have pointed out some very interesting points that all lead to Zombies, and like we said, shook.
Here's the juice.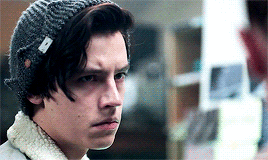 Afterlife with Archie
Riverdale showrunner Roberto Aguirre-Sacasa also created Afterlife with Archie, another comic series from the Archie world that sees the gang ~battlin'~ a zombie apocalypse.
Jason's cause of death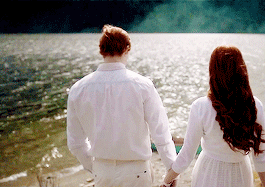 Jason was shot in the head, as we find out after his body washed ashore. Hardcore zombie fans will know that the only way to kill a zombie is to destroy their brain.
Jason defs could have been a zombie, especially since Cheryl noted that he was "supposed to come back" (from the dead?) and well... this...
Cheryl's nightmare
In episode 5 Cheryl dreams about Jason and he is definitely 3,000% a zombie in the dream. We are sure Cheryl knows something everyone else doesn't.
Dilton's survivalist skills
Aside from Cheryl maybe knowing more than anyone else, Dilton, the boy scout's leader may be onto something.
He taught the scouts how to shoot a gun in order to teach them "hardcore survivalist" skills. He tells Jughead it's important because of "the way this town is going." For a town that never knew darkness before Jason's death, it seems pretty insane to need this mindset all of a sudden... unless, something like ZOMBIES are coming.
Sabrina Spellman
As you may know Sabrina the Teenage Witch, is part of the Archie comic universe. JK Apa recently revealed that her character would definitely be making an appearance in the show. YAS!
But! In Afterlife it was Sabrina who accidentally caused the zombie apocalypse when she tried to ressurect Jughead's dog (he has a dog? lol) after Reggie runs him over.
F-K YOU REGGIE!
We definitely didn't expect the show to turn into something like this but goddamn we are so here for it.