Not since The Handmaid's Tale stormed into my life harder than Aunt Lydia belting the shit out of someone for no other reason than being on a power trip, have I been this obsessed with a TV show.
Sharp Objecst, starring Amy Adams and Patricia Clarkson is a HBO miniseries (broadcast in Australia via Foxtel) based on the novel by Gillian Flynn. Her name sound familiar? That's because she also wrote another intense psychological thriller novel named Gone Girl, you might have heard of it?
Put simply, the show sees crime reporter Camilla Parker (Amy) return home to the creepy town of Wind Gap, Missouri, to investigate the disappearance and murder of two young girls. Without giving too much away, the show ventures into some seriously crazy themes surrounding self-harm, murder, Munchhausen syndrome and creepy Deep South folklore.
The eight-part series is completely binge-able, but you will need to break up your viewing with some Disney Channel or mindless Instagram scrolling for distraction, as the show plays with your damn head.
The finale episode, 'Milk', leads up to a mind-boggling 'who done it' that left me scratching my head for an hour after watching. WhileI'm obviously not opposed to an ominous ending, the closing scenes of the episode moved so quick, and are so clouded in the most dramatic revelations, that you barely get a second to process just who the damn killer is.
After Amma and Camille escape the evil clutches of their would-be killer mother Adora, they both move to St. Louis to rebuild their lives. While there Camille discovers a bag of teeth in Amma's creepy dollhouse. Just as Camille finds them, the camera pans out to reveal Amma standing behind her, when she mutters 'Don't tell Mama', and the credits roll immediately. Leaving me very bloody confused!
Watch the intense ending here: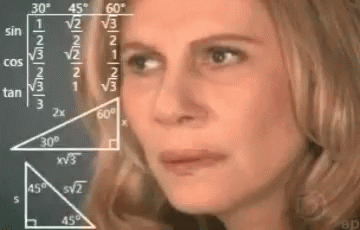 If you were as confused as I was, you weren't alone (thank you Twitter for backing me up). Just after Amma mutters her creepy final words, the credits are spliced with fast-paced footage of what appears to be Amma murdering the dead girls and riiiiiiiight at the very end, after the bloody director's dog has been thanked, a piece of 0.00001 second footage is played showing Amma in a white dress right outside the forest, insinuating she was the mysterious 'Woman in White' who the town kids see abducting the girls.
Turns out Amma was low-key pissed and jealous of the attention her mother had given the other girls and well, she was not going to take it.... savage.