Be prepared to be schooled by the queen of deadpan humour, the actual queen...
Recently the Queen granted nature warrior, Sir David Attenborough a walk in the royal garden as they filmed footage for the new documentary, The Queen's Green Planet. Somehow, amidst all the chat of trees and flowers and climate change, the pair got to talking about world leaders and her majesty may have hinted how she really feels about Donald Trump.
As the pair walked around the grounds of Buckingham Palace for about 90 minutes suddenly, Ma'am was reminded of the current US President.
Whilst talking, helicopters began to circle overhead and interrupt the quiet conversation and that saw Britain's oldest reigning monarch joke, "Why do they [the helicopters] always go round and round when you want to talk? ... It sounds like President Trump."
LOL!
What could she be meaning; Trump is rude and interrupts? He's noisy? Full of inescapable hot air? Any reasonable person might think it could be all those things..?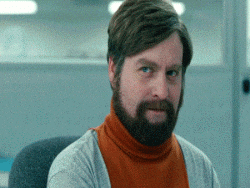 But then her majesty dropped in former President Barack Obama's name and we were all confused again. Perhaps it was less a slight against the president and more a comment on how frustratingly indirect yanks can be in general..?
Yes, perhaps the American way of being (i.e. self-congratulatory and failing to get to a point quickly) doesn't match with Ma'am's stiff British sensibilities because, as a nonagenarian world leader herself, the Queen knows she ain't got time for that.